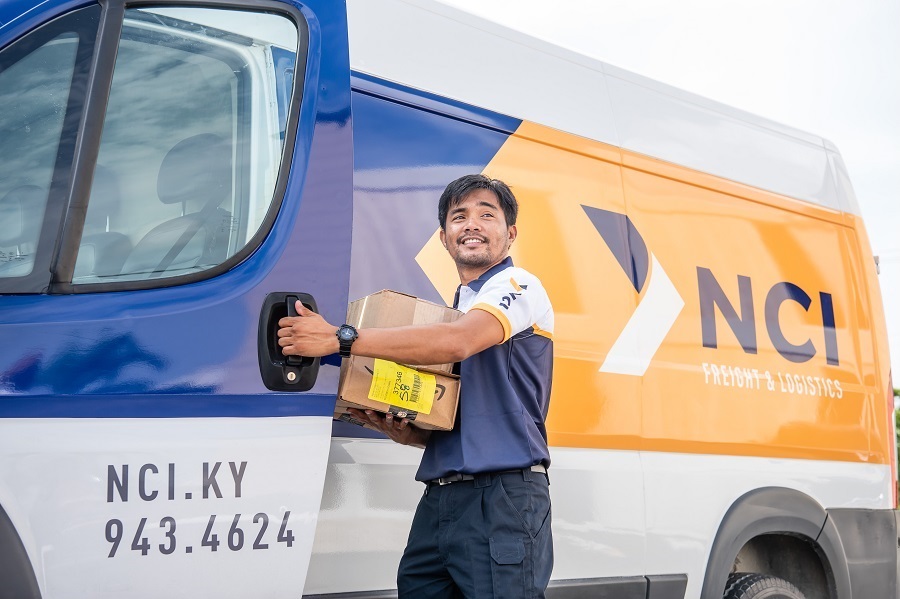 EXPRESS COURIER
NCI Express domestic courier service offers fast, reliable, and efficient delivery of documents and parcels to residential and corporate locations across Grand Cayman and the sister islands.
This priority delivery service is available to personal, corporate and e-commerce customers.
E-Commerce Solution
The NCI delivery management system can be integrated with ecommerce platforms supporting the seamless delivery of products to customers location. It is a smart solution for brick and mortar and online stores that presents a complete package that raises the bar for customer experience and satisfaction.
On Demand Pay-as-you-Go Solution
The service requires no commitment and is perfect for on demand, on the go personal or business transactions. It offers fast, reliable, and efficient premium express service our customers can request and pay for online. No account or commitment for continued service is required. It is the fastest, most economical, and efficient way to support our customers hectic lifestyle and work schedule.
Corporate Solution
NCI is the trusted and reliable logistics partner that provides fast and efficient express domestic courier service. From on demand deliveries that need completing as fast as within an hour, scheduled deliveries across country, to project deliveries that require planning and completion within a specific time, NCI Express couriers simply deliver.
From our systems to our people, NCI packages a corporate solution that completely serves and solves the express domestic delivery needs of corporations.
An innovative state-of-the-art delivery online management system by NCI controls the functions and processes, offering the competitive advantage that delivers excellence in service and customer satisfaction.
A corporate courier account with NCI is accessible online, and customers can request, track, and manage deliveries from anywhere in the world. Whether on the go or in the office on a typical day, customers can request on demand or schedule recurring deliveries with a just a few clicks.
Speak with a member of our team today!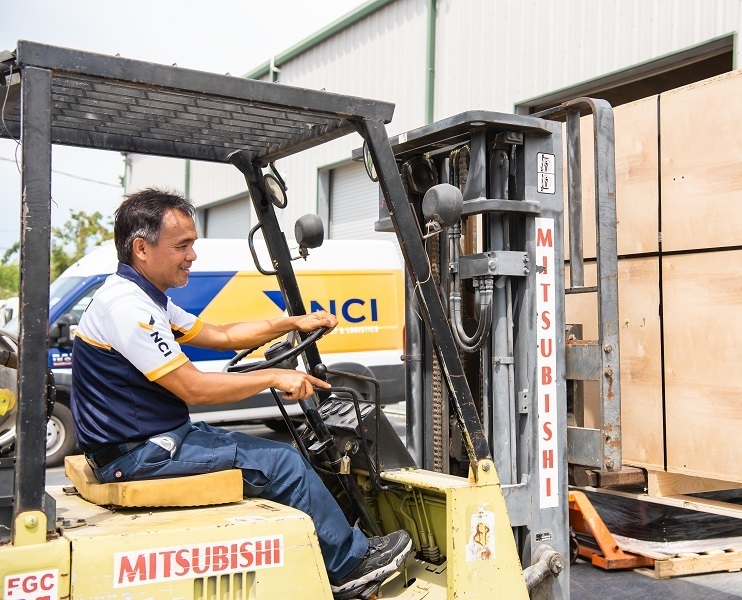 PROJECT DELIVERY & DISTRIBUTION
Mass delivery operations are complex and require extensive planning by experienced experts in logistics.
NCI handles the project planning, execution and management of mass delivery projects that requires distribution within a specific time to meet targeted goals. From storage, equipment, specialized project team and a mixed fleet of vehicles for transport, our service for delivery distribution is par none in the Cayman Islands.
This type of logistics service is coordinated to reach high volume of delivery locations, both residential and or corporate, within the shortest time possible. It drives efficiency and manages cost while achieving the highest standard of service possible that meets project goals and delivers customer satisfaction.
Contact us today and speak with an expert for your next project delivery.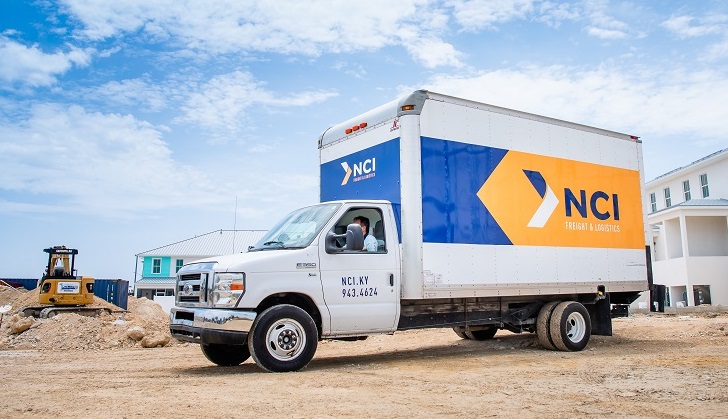 WAREHOUSING & DISTRIBUTION
Efficient warehouse and distribution management is crucial to commercial success in today's highly competitive service environment. Businesses are increasingly outsourcing their warehousing and distribution operations to supply chain logistics partner to take advantage of reduced costs, better quality, and the efficiency this solution offers.
NCI warehousing and distribution third party logistics service is tailor made to improve our clients' business performance through convenience, faster, smarter, and more cost-efficientsupply plan solution. Getting goods to customers timely and cost efficiently is the key element of success.
Freight
Inbound freight services deliver tailor-made solutions that meet the unique freight transportation needs of our customers and their businesses. We work with our customers to ship their supplies via air or ocean freight from our central hub in Miami or from other international transit ports to the Cayman Islands via our trusted network of freight partners.
Whether our customer's business ship small packages, large shipments of containers or less than container loads, fragile or dangerous goods, NCI air and ocean freight service have a solution that works to improve the cost and efficiency of the flow of freight.
Receiving
A team of warehouse staff ensures stock is carefully offloaded from FCL, LCL and Air Freight shipment, counted and stored as they arrive, product defects and shortages are communicated timely and information on availability by products are easily accessible through the 3PL client portal.
Storage
NCI supply chain logistics storage solution offers our clients access to top rated and highly secured warehousing facilities that is organized and operated by innovative warehouse management systems and experienced staff to oversee the process. The storage solution is available for long- or short-term contracts that is suitable for large and small products. The solution is tailored to each client's needs, utilizing processes that have proven to work for their individual businesses or assist in developing and implementing a solution that works uniquely for their individual business needs.
Distribution
NCI has been a leader in distribution and transportation service for over two decades in the Cayman Islands. Our transportation service is offered cross country which includes express courier service, trucking for heavy and bulky products with specialized white glove service for some product delivery.
Let us help you with all your freight and third-party logistics requirements. Contact us today!