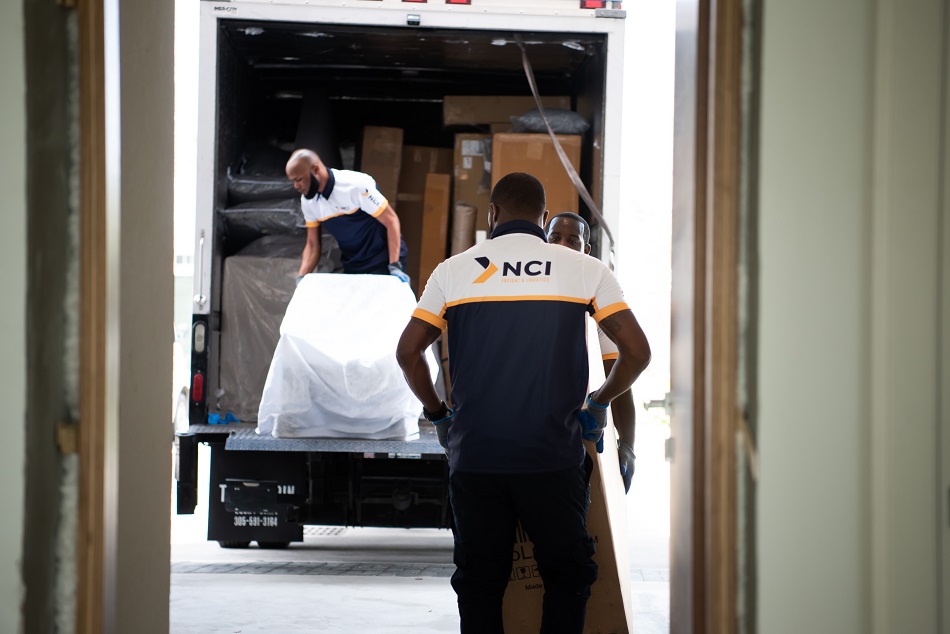 TRUCKING
NCI fleet of trucks are available to transport less than truck loads to full truck load of goods. The service is available on demand or on a standard schedule and can be supported by a White Glove Service premium package that is suited to solve ground transport and support service needs for personal and business customers.
Domestic Residential Relocation
Next to your real estate agent is your relocation agent. Whether customers are a first-time home buyer or buying the house of their dreams, NCI domestic relocation services allows them to sit back and watch the transition processing down to the placement of the final piece of furniture in just the right spot.
Corporate Relocation
One of the best corporate decisions is to put the right people in the right places. NCI trucking has the solution and is the choice for domestic trucking transportation needs with premium white glove service support. This service is designed to be efficient for both the employer and employee, minimizing downtime for a stress-free transition.
Whether we are trucking files to an offsite storage facility, or trucking assets to and from and events, furniture move and replacement for office renovation or office relocation, our suite of services are packaged and customized to fit the unique needs of our corporate customers.
Port to Door
From the airport or seaport, NCI trucking services handles transportation of full truck load (FTL) or less than full truck load (LTL) from the port to door of both residential and corporate locations across country.
Cross - Island
Business to Business, Person to Person, or Business to Customer, from West Bay to East End, on demand or scheduled, NCI has a trucking transportation solution designed for personal and business customers.
Let us help you with trucking and support white glove service needs. Contact us today!